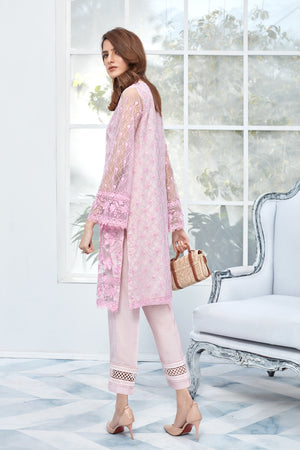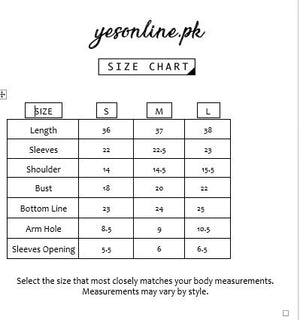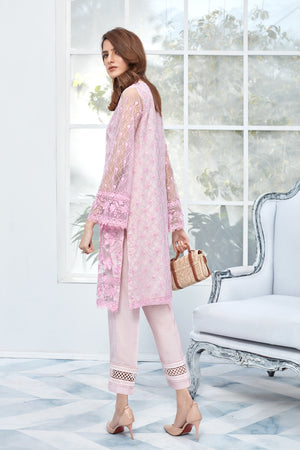 Pink Fluence - Formal 2PC
A classic round neckline with a pearl placket, updated a unique lavender hue in lush embroidered Front and Back net shirt.

Details: 
Embroidered Front, Back and Full Sleeves, Round neckline with slit.
Undershirt: Cotton Silk
Trouser: Raw Silk with lace detailing.

PAY CASH AT DOORSTEP ALL OVER PAKISTAN
TRY BEFORE YOU BUY FOR LAHORE ORDERS
DELIVERY TIME: 10 to 12 WORKING DAYS

*colours may vary from the picture.
*Sales items cannot be returned, refunded or exchanged.